Wellness Retreat | 14-16 February 2020



Create immediate breakthroughs to accelerate growth in your career, life, money and relationships.
THEN ENVISION IS PERFECT FOR YOU.
5 THINGS YOU'LL COME AWAY WITH
A blueprint of your strengths and limitations that allows you to understand how you can create your breakthroughs.
Proven tools and strategies to allow you to thrive in all aspects of your life.
Learning to tackle problems before they appear.
A rejuvenated state of well being and motivation.
Celebrate your story and connect with new people in a similar journey of change.
Dr. Aileen has been featured in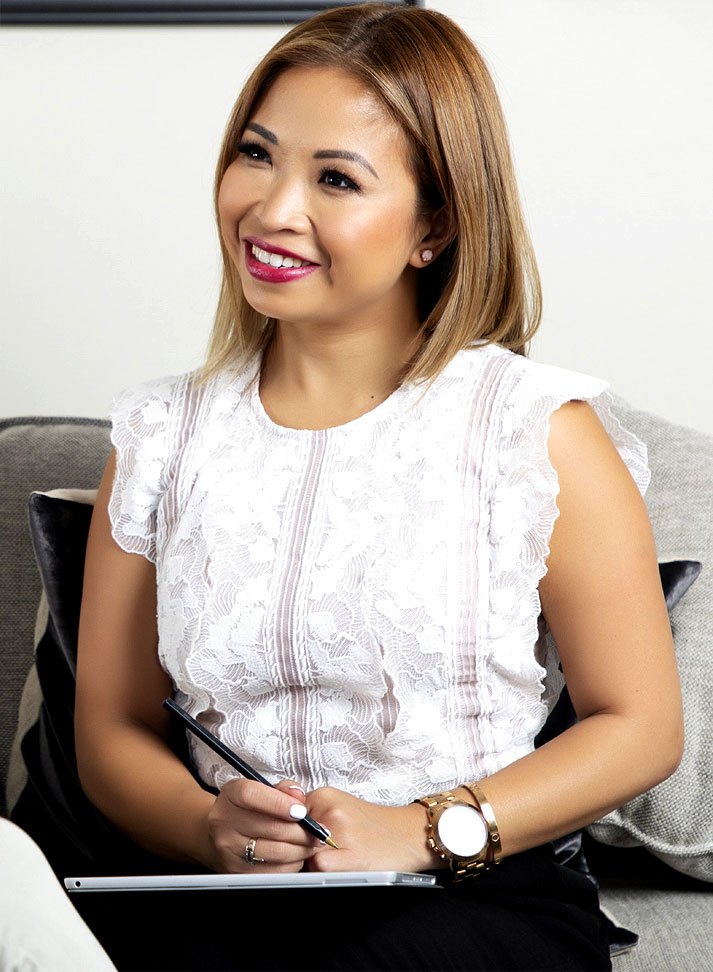 A LIFE-CHANGING WEEKEND RETREAT LED BY AUSTRALIA'S LEADER IN TRANSFORMATIONAL THERAPY.
More than 1 in 5 Australians will experience mental health issues at some point in their lives.
At Mindset Consulting, we see patients who have come to accept stress and anxiety as a 'normal' part of everyday life. If left untreated, these problems can spiral into destructive behaviours that impact your emotional and physical wellbeing, often spilling over to other aspects that hinder you from realising your full potential.
This retreat is designed to provide high functioning, time poor individuals with the skills needed to tackle stressors of everyday life across all situations. You will walk away with knowledge and proven techniques, which in conjunction with the immersive nature of the programme, allows you to gain a deeper awareness into current issues that may be consuming your psychological wellbeing.
Whether you're a top performing CEO, or a stay at home mum, ENVISION will equip you with the tools you need to perform at your highest level.
You are never too old or too young to set
another goal or to dream a new dream
Who Should Attend Dr. Aileen's ENVISION?
You're a smart, high-performing individual who is time poor but seeks maximal impact. You don't need years of therapy to get results, you need an immersive experience led by experts to gain immediate results to make 2020 the best year yet.
Actioned Oriented, High-Performing Professionals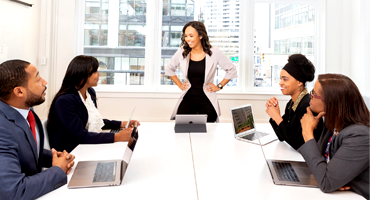 Stress is a normal part of your work week. You dance with it regularly and it drives you to perform at a consistently high-level. But you feel there could be a better way. A way that allows you to feel energised everyday, to have clarity to make important decisions, and have the reigns of your emotional responses. You want the tools to help you get to the next level and keep performing at an elite level. 
Busy Business Owners who want a non-BS approach to growth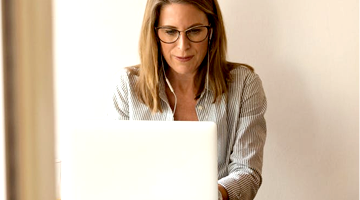 Attention busy business owners who have a million things going on at any point. We hear you. You need strategies, tools and frameworks to overcome your barriers quickly to gain exponential growth in areas where you feel stuck. You don't want fluff. You want results. ENVISION is the non-BS approach to transformational therapy that will deliver.
Time-poor mums & dads who never seem to have enough time for themselves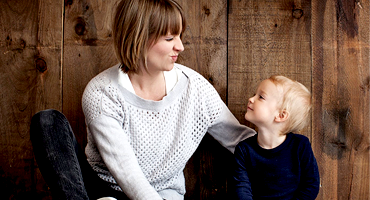 You have the most demanding job in the world. You run a tight operation, where the focus is mainly on everyone but you. You're resigned to the fact that tiredness is a normal part of life now, wishing quietly that you could have a bit more time to reconnect to your true self. ENVISION will facilitate this healing and rejuvenating space that you've been asking for.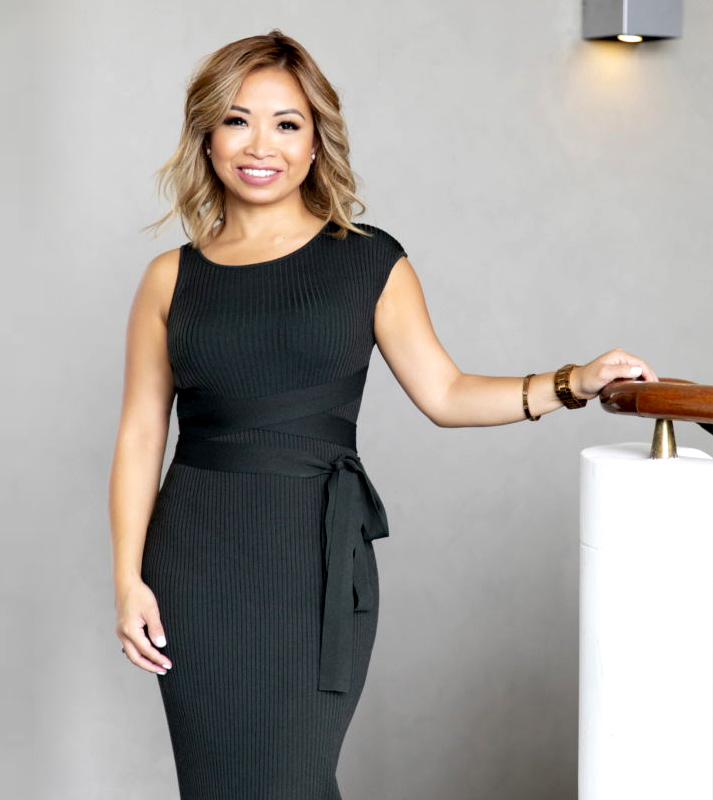 Dr Alegado is a leading expert in the psychology field with more than 10+ years of clinical experience spanning across New Zealand and Australia. She specialises in Schema, CBT & ACT therapies across both public health and private sectors. Her diverse portfolio include clinical work within private practices expanding to the corporate markets, facilitating leadership seminars, executive coaching programmes and keynote presentations.
Throughout her extensive practice, she has seen many corporate individuals performing at high functioning, yet dysfunctional positions. It is through these exposures that Dr Alegado recognised a gap in the Australian market for a mental health programme which is both time-efficient (to suit a busy lifestyle) as well as psychologically effective. Her vision was to break the stigma that only extensive clinical treatments are effective by providing attendees with the tools to create immediate change for both the short and long-term goals.
Nadav Kahn
Nadav Kahn is an Israeli born, APRA award winning singer-songwriter, producer and musician. He first burst onto the music scene with his indie art rock band Gelbison in 2000, signing to major label Virgin/EMI and touring internationally with acts such as Beck, Gomez and Wilco. It was in India that Nadav became immersed in the mystical powers of sound and Vedic chants. Spending extensive time there over the last 15 years, he was inspired by the transformative power of music and sonic technology to enhance mental health, well-being and mindfulness as tools for personal growth and self-discovery. Nadav facilitates sound based meditation workshops and retreats, teaches mantra and harmonium, as well as working with music and songwriting in the special needs community. Most recently, Nadav founded HARMONIUM, a collective that brings the benefits of mantra meditation to the corporate space. To date, Nadav has released 12 records. In 2019 he launched his latest Sanskrit album INVOCATION, as well as the lush psych folk debut from his new band Air Land Sea, a collaboration with best friends LIOR and Tony Buchen.

Nadav Kahn
Dr Izzy Smith
Dr Izzy is an emerging face in the health and wellness sector both locally and internationally. Qualified as a medical doctor in Tasmania, Izzy graduated with a double degree in Bachelor of Medicine and Surgery and has worked across various fields from gastroenterology to sports medicine. Her background as a personal trainer and running coach helped build her interest for evidence based benefits of exercise for both physical and mental health. She is a strong advocate for normalising conversions around mental illness promoting lifestyle advice that supports positive mental health regularly in her practice as well as in the media. Like many health professionals, Dr Izzy grew concerned with the confusing, conflicting and often dangerous health advice from non-qualified online sources. She is passionate about providing easy-to-understand advice stemming from scientific approaches that allow people to feel informed and empowered to take charge of their health. Dr Izzy will also be leading group exercise which will give you a heightened sense of your body, and how to achieve optimal health through medically backed methods.

Dr Izzy Smith
Ayda Shabanzadeh - GROW Group
Ayda is Australia's leading Gen Y property and finance educator, a modern-day business boss lady, if you will. As a CEO, property mogul, public speaker and business coach, Ayda is dedicated to helping entrepreneurs and property enthusiasts build their empire from the ground up. By the age of 30, she has founded multiple seven figure companies and an impressive property portfolio worth over $10 million. Ayda has regularly featured in the Australian Financial Review, Yahoo Finance, Domain and Sky News, providing tips and tools on how to become financially successful whilst maintaining composure, a sense of humour and plenty of work-life balance. Ayda will be hosting an invaluable money mindset workshop during the retreat to help you breakthrough to the next level of your relationship with money.

Ayda Shabanzadeh - GROW Group

The Location
Located just 1.5 hours outside of Sydney, the property is set against a backdrop of rolling hilltops, overlooking a panoramic view spanning from Foxground Valley to the Pacific Ocean. Close to nature yet still within reach of the town, the grounds marvel in serenity where you can wake up to the twitter of blue wrens, busk with bunnies after breakfast or sight-see in the company of wombats, tortoises and wallabies. The estate is a short 10 minute drive to Berry, where a little village of cafes, boutiques and the local community come together at night. There are opportunities for nature walks, surfing, or horse riding beyond the gates of this luxurious villa.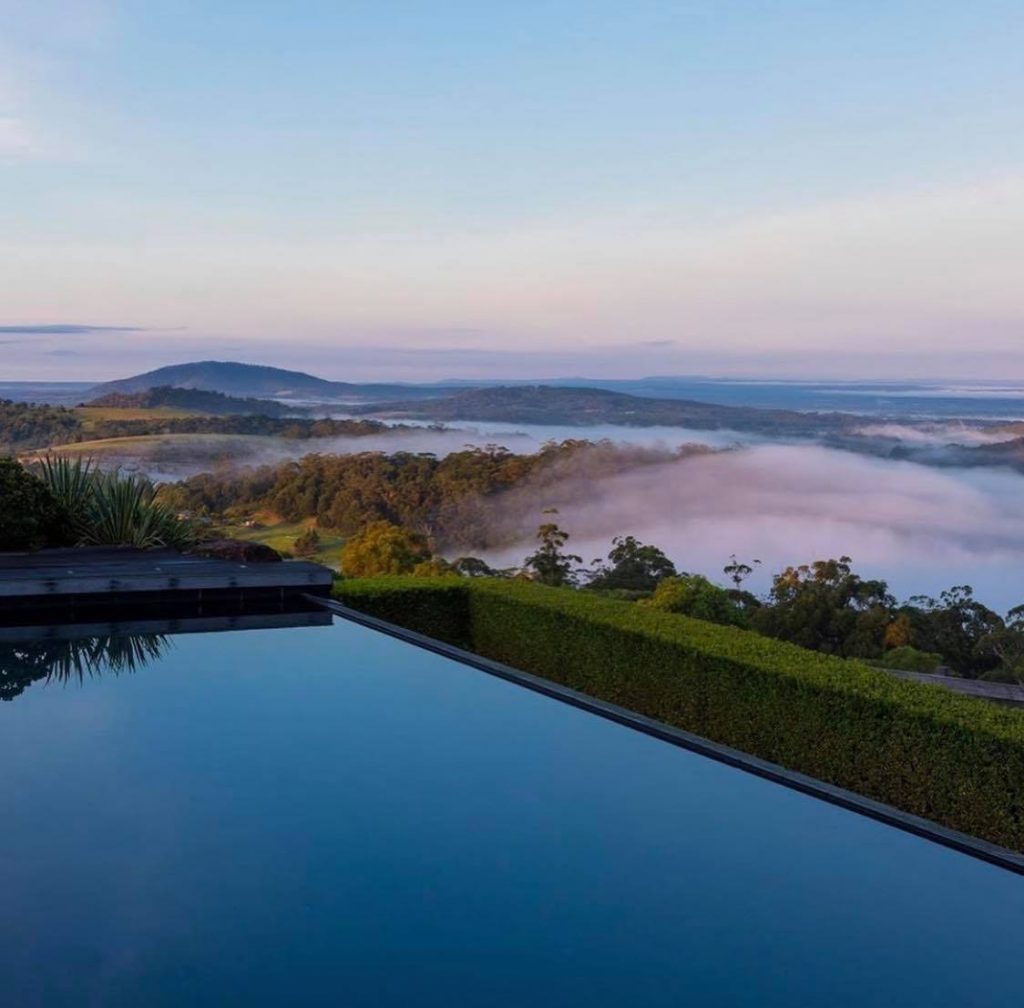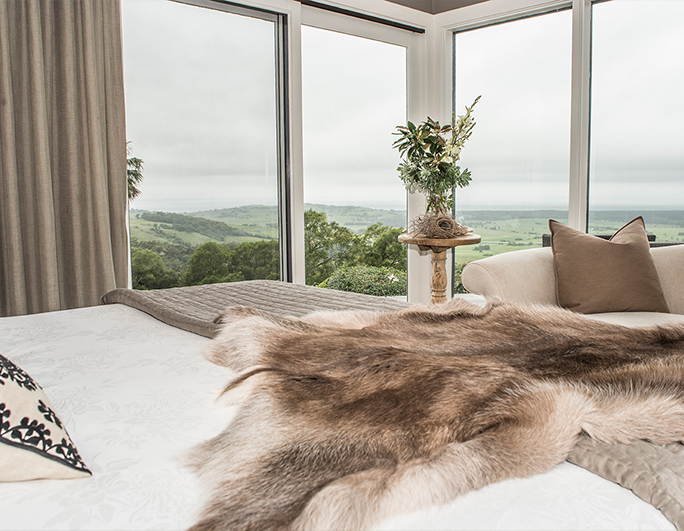 The Property
This deluxe property is made up of contemporary timber and glass structures with multiple open space areas that invites you into its tranquility. Outside, four spacious decks overlook expansive views of the coastal town, furnished with lounges, a barbecue and an infinity solar heated pool to completely relax and rejuvenate your senses. Inside, luxuriously oversized bedrooms house up to 12 guests with options to share with a friend or sprawl out by yourself. Each room has its own unique view of the garden, pool or lush green paddocks stretching into the sunset.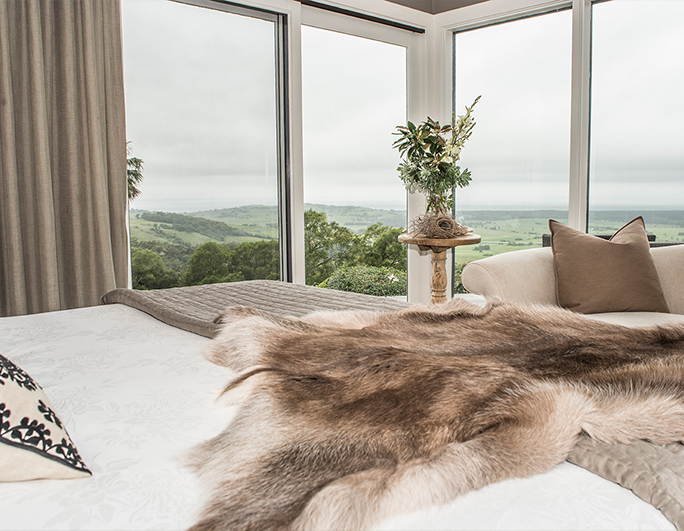 WHEN DOES ENVISION START?
ENVISION 2020 begins on the 14th of February. The date has been purposefully selected as a critical time where most people give up on their New Year's Resolutions, and allow old negative patterns of behaviour settle back in.
In 2020, the choice to invest in yourself at a crucial point means you remain on track with your goals, and have accelerated growth in your professional and personal life with the help of a leading team of experts.
What's the Investment? Are There Payment Plans?
The investment for ENVISION 2020 begins at $1899 AUD for single twin share rooms, NOT including Medicare rebates. 
Payment plan options are available, and the team will happily talk you through your options once you register your details below.
What to expect at ENVISION
Get a sample of the impactful sessions delivered over the course of the weekend.
Are you ready to make your vision a reality?
Join Dr. Aileen and her team of experts for this transformational weekend experience that will leave you equipped with personalised tools to fast-track your growth in your personal and professional life.
Give the gift of unleashed potential to yourself or your loved one this Christmas.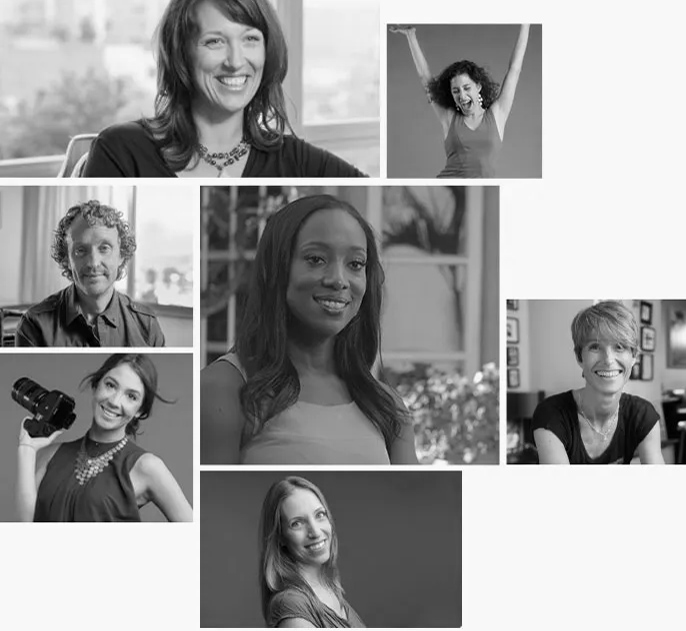 Conditioning Habits for Success
Learn about the neuroscience behind behaviour change and be able to break down the steps to achieve your target goal
Identifying self sabotage and defeating patterns of thinking and behaviour that are limiting your potential. Based on the individual profiling, participants will learn to address vulnerabilities and change coping styles
Relationships and Encounters
Majority of people who suffer from anxiety or depression or stressed correlate with the quality of their relationships – be it at work or personal. Learning about your interpersonal relationship and attachment style will uncover blindspots and teach you how to be a more effective partner, boss, friend etc.

Start Friday 10am
End Sunday 4pm

Starting from $1899 

single twin share rooms
"The distance between reality and dreams is called action"

Luxury accommodation 2 nights in a country estate located in Berry with all catering provided

2 x 1:1 therapy sessions with Dr Aileen

A psychological profile of vulnerabilities and coping styles using Schema Therapy 

Daily mindfulness practice or guided meditation by our expert

3 x interactive group seminar facilitated by Dr Aileen on topics aimed to empower, transform and create a plan for you to address any problem areas you have in your life

Discounted ongoing coaching sessions for follow up after the retreat

Experience alternative methods of healing through creative outlets

Keynote presentations and interactive workshops presented by our guest experts
Think about the cost of not dealing with your problems long-term. Short term, not only do you have think about your time, energy, lost opportunities and money spent on quick fixes that is wasted which all adds up! The value of this retreat collectively will be over $5K.